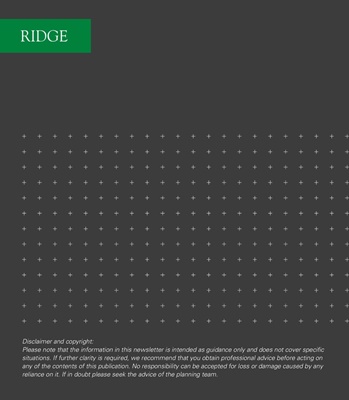 Disclaimer and copyright:
Please note that the information in this newsletter is intended as guidance only and does not cover specific
situations. If further clarity is required, we recommend that you obtain professional advice before acting on
any of the contents of this publication. No responsibility can be accepted for loss or damage caused by any
reliance on it. If in doubt please seek the advice of the planning team.